Hopefully you guys find this even marginally helpful!
1. Crazy Like Us: The Globalization of the Western Mind by Ethan Walters
If you love psychology this book will be a super enjoyable read for you. It discusses the ways in which 'Western' conceptualisations, attitudes and approaches to mental illness increase the prevalence of such illnesses in other parts of the world, i.e. anorexia in China, schizophrenia in Tanzania and PTSD in Sri Lanka.
It was useful for me in terms of making clear how dominacy works on a global scale and how Western hegemony is literally a disease.
2. Wretched of the Earth by Frantz Fanon
I'm pretty sure everyone already knows about this book but I'm just gonna throw it in here for good measure. A classic. You may not agree with everything but I'd still highly recommend that you read it.
A difficult read though it may be, Fanon brilliantly works through the trauma of colonization and analyses the role of class, race, national culture and violence in the fight for freedom. Written at the height of the Algerian War, Fanon employs a psychosocial approach to deciphering the effects of colonialism on the indiviual and on national cutlure.
If you find it to be tedious at times, I'd suggest reading it more sporadically rather than cover to cover like I did.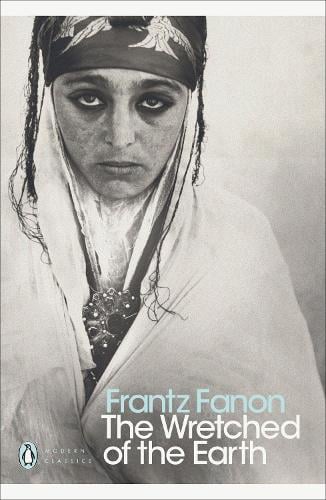 3. Black Skin, White Masks by Frantz Fanon
(Slightly rinsed out by academics but don't let that put you off.)
Another important read from Fanon in which he describes the feelings of inadequacy black people experience living in a white world. This book is useful for understanding the double consciousness that one can experience as a black person – the mental turmoil/conflict of feeling like you have a dual identity. 
Less dense than the Wretched of the Earth in my opinion. 
4. All About Love by bell hooks
The first book I ever read by bell hooks and it was very eye-opening. Love must be at the heart of the revolution and this book does an amazing job of outlining the importance of intentional love in our everyday lives/interactions. 
hooks defines "love" as a verb rather than a noun and insists that it must be something we do as well as feel. 
She examines her own journey with love in all its dimensions in terms of romantic, platonic, familial and personal relations. 
I recommend!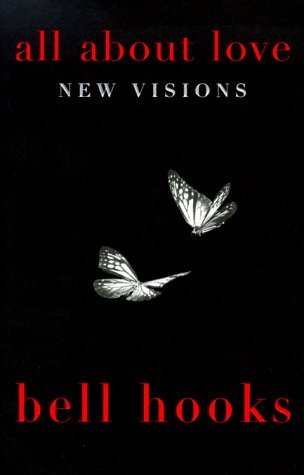 5. Purple Hibiscus by Chimamanda Ngozi Adichie
The only fiction book on the list and for good reason! Not only was the story gripping, this book showed me diverse characters that weren't all swept under the same rug of  "Africaness". It's important to have downtime and even in those downtimes, it's essential that we are not plagued by the failures of how the world conceptualises us as black people.
Would 100% recommend!
6. Dear Ijeawele by Chimamanda Ngozi Adichie
A recent read and it was very relatable. Not as dense or analytic as other books on the list but sometimes you don't need that. You just need someone else to articulate your thoughts and for me, this book did just that – perhaps due to the cultural similarities in terms of how gender is concieved of in Nigeria and in Gambia.
It's teeny tiny, you can read it in an hour, so do 🙂
7. Blink by Malcolm Gladwell
Again tending more towards the psychology side but this book is great. It doesn't focus materially on any one thing but is more concerned with 'gut knowledge' and how you can know things in the blink of an eye and yet take days, weeks or even months to realise that you know it. Blink urges you to think more three-dimensionally, which, with practice is absolutely essential if you wish to have a more critical mind.
After I read this book, I was second guessing everything and paying very close attention to my gut feeling for like a solid week (should've gone longer tbh).
In any case, it's interesting and the anecdotes in the book are great.
8. Ways of Seeing by John Berger
One of my favorutie books, ever. If you're into artsy/visual culture/representations, then this is the one. Only one section was and still is of interest to me and that's the middle section where Berger brilliantly, amazingly, beautifully works through the role advertising plays in our lives in realation to envy, glamour, beauty and happiness. 
He also talks about the double gaze women experience in society – they look at themselves not only through their own  eyes but also through the eyes of men.
There was a 1972 documentary by Berger which expands more on this topic which I'll link down blow.
9. Communist Manifesto by Karl Marx
Another difficult read. Every time I think I understand what Marx and Engels were on about, I read something else relating to it that humbles me, as in, you don't know *bleep*
This book is a must-read. You may enjoy reading it and you may not but you should still read it. 
This book sparked my journey into learning more about  socialism and it provides a still relevant analysis of the way capitalism (doesn't) work. 
10. The Beauty Myth by Naomi Wolf
In retrospect I don't really agree with some of the things Wolf said but I believe that it's just as important to read things you dislike as things you Do like. Broaden your mind by broadening your reading list. 
Wolf discusses beauty as a replacement for domesticity as the 'ideal' for women in the West, particularly after WW2 when many women entered the workforce. She talks about the capitalist root of beauty obsession and how the myth of beauty has an opressive function for all women.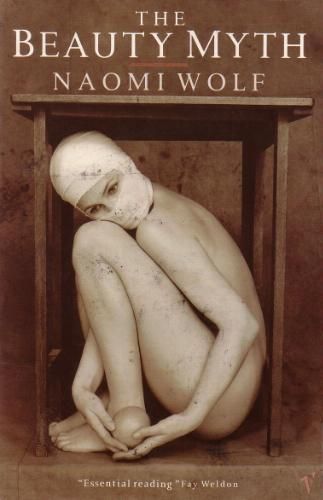 Other bits and bobs:
 Muslim  Cool: Race, Religion, and Hip Hop in the United States by Su'ad Abdul Khabeer 
https://muse.jhu.edu/book/56441
Ella Baker and the Black Freedom Movement
https://revolutionarystrategicstudies.wordpress.com/2016/01/01/ella-baker-and-the-black-freedom-movement/
https://edisciplinas.usp.br/pluginfile.php/1016693/mod_resource/content/1/Ella_Baker_and_the_Black_Freedom_Movemen.pdf
Strolling series Cecile Emeke
StyleLikeU: What's Underneath Project
Speeches from the Free Huey Rally (1968)
Afro-Pessimism: An Introduction by Racked & Dispatched (2017)
https://rackedanddispatched.noblogs.org/files/2017/01/Afro-Pessimism2.pdf
PROUD FLESH: Inter/Views:  Sylvia Wynter
https://serendip.brynmawr.edu/oneworld/system/files/WynterProudflesh.doc
John Berger/ Ways of Seeing (1972)
If you'd like links to further resources or would like to share some interesting bits with me, just email me or DM me on Twitter! I'm all ears (:
Tweet me: @theculturecrit
Subscribe for email alerts of new posts!